Plant's gypsum affinity shapes responses to specific edaphic constraints without limiting responses to other general constraints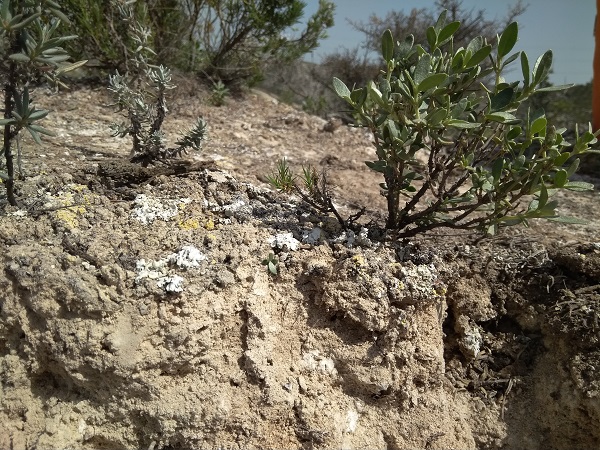 Sánchez-Martín R, Querejeta JI, Voltas J, Ferrio JP, Prieto I, Verdú M, Montesinos A (2021) Plant's gypsum affinity shapes responses to specific edaphic constraints without limiting responses to other general constraints. Plant and Soil 462, 297–309 https://doi.org/10.1007/s11104-021-04866-4
Aims
Harsh edaphic environments harbor species with different soil affinities. Plant's responses to specific edaphic constraints may be compromised against responses to prevalent stresses shared with other semi-arid environments. We expect that species with high edaphic affinity may show traits to overcome harsh soil properties, while species with low affinity may respond to environmental constraints shared with arid environments.
Methods
We quantified the edaphic affinity of 12 plant species co-occurring in gypsum outcrops and measured traits related to plant responses to specific gypsum constraints (rooting and water uptake depth, foliar accumulation of Ca, S and Mg), and traits related to common constraints of arid environments (water use efficiency, macronutrients foliar content).
Results
Plants in gypsum outcrops differed in their strategies to face edaphic limitations. A phylogenetic informed PCA segregated species based on their foliar Ca and S accumulation and greater water uptake depths, associated with plant responses to specific gypsum limitations. Species' gypsum affinity explained this segregation, but traits related to water or nutrient use efficiency did not contribute substantially to this axis.
Conclusions
Plant's specializations to respond to specific edaphic constraints of gypsum soils do not limit their ability to deal with other non-specific environmental constraints.